Airplane Accidents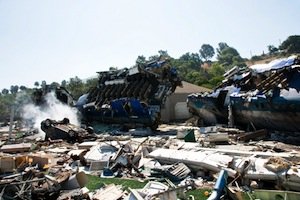 While generally airplane travel is considered a safe transportation option, airplane travel is by no means risk free. In reality aviation travel can lead to a variety of different airplane accidents. The National Transportation Safety Board recently reported that in just one year there were 1,837 airplane accidents involving both small and large airplanes. And of those accidents, 345, or almost 20 percent, were fatalities.
Airplane accidents can be caused by a range of causes, including human error to defective parts or components of the aircraft itself. In order to diminish the risk of airplane accidents, the Federal Aviation Administration (FAA) has set clear safety guidelines for pilots, aircraft manufacturers, and flight operations. However, following an airplane accident, whether the FAA standards were enforced strictly enough to ensure the safety of the crew and passengers will always be an issue to be investigated.
If you or a loved one has been injured or killed in an airplane accident, you need attorneys who have experience handling these complex airplane and aviation matters. This requires not only legal knowledge and expertise, but also knowledge of the technical aspects of aerodynamics, airplane equipment, flight patterns, and of FAA regulations.
An experienced airplane accident attorney from Kreisman Law Offices can assess your case and seek the maximum compensation on your behalf. Chicago injury lawyers at Kreisman Law Offices have represented clients who have fallen victim to airplane negligence or airline accidents for more than 40 years. Please call us at 312.346.0045 or 800.583.8002 for a free and immediate consultation, or complete a contact form online.