Pharmaceutical Litigation/Prescription Drug Side Effects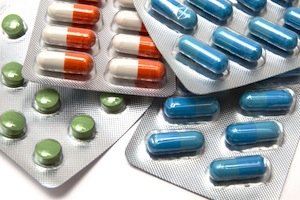 The National Center for Health Statistics reported in 2010 that 88 percent of Americans older than 60 were using at least one medicine; more than one-third were taking five or more medications. But the trend toward taking more medication is not shared only among the elderly.
The Center said almost 30 percent of teenagers were taking drugs – mostly for the treatment of attention deficit hyperactivity disorder (ADHD), according to the center. Meanwhile, 22 percent of children under 12 were taking at least one prescription drug (most commonly for asthma).
Women took more medications than men, and Caucasians took more than Hispanics or African Americans. Not surprisingly, those with health insurance took a much larger number of drugs, the Center found. Indeed, individuals with health insurance were twice as likely to take medicine as those without.
Significantly, spending on prescription medications more than doubled nationwide during the decade before 2010. The Center reported that Americans spent more than $234 billion on prescription drugs in 2008 -- up from $104.6 billion in 1999.
Because spending on medications is increasing, many pharmaceutical companies are rushing to market prescription drugs that are too often defective and lack adequate trials and tests. Many times the tests that are done are performed by the federal Food and Drug Administration (FDA) in laboratories funded by the drug companies. People taking these drugs often suffer injury or death before a prescription medicine recall has been instituted.
Robert Kreisman has been a faculty member of many law seminars around the Chicago and Illinois area and the country for the benefit of trial lawyers instructing on the successful handling of personal injury, pharmaceutical claims and medical malpractice cases. If you have been prescribed a defective drug, you may be entitled to financial damages.
One recent example of a medication that caused illness and even death was reported in 2012, when a compounding pharmacy in Massachusetts was blamed for 39 deaths in an outbreak of fungal meningitis. The compounding pharmacy was also blamed in 620 infections caused by contaminated drugs. The New England Compounding Center of Framingham, Mass., faced more than 400 lawsuits from patients from all over the country, including Illinois, who received epidural steroid injections later found to be tainted with fungus.
Then there is the example of Franck's Pharmacy in Ocala, Fla. This compounding pharmacy stopped sterile compounding in its lab after the federal Centers for Disease Control and Prevention (CDC) issued a warning urging all health care professionals not to use sterile products made there. The warning was issued after the CDC discovered a rare fungal eye infection could be linked to the pharmacy. At least 30 patients got the infection. They had all allegedly undergone some type of eye procedure in which Franck's Pharmacy products were used.
Many doctors are unaware of the unapproved status of some drugs and prescribe them because the drugs' labels do not disclose that they lack FDA approval. Unapproved drug products have not been evaluated and approved by the FDA. Unapproved drugs are not generic medications, and their safety and efficacy cannot be assured, according to the FDA.
For Illinois residents, certain medicines have a problematic safety record. These include some of the following:
Vivitrol is used to treat alcohol addition. Side reactions to the injections have occurred with the use of the injectable naltrexone, recalled August 2008.


Fentanyl Patches are strong narcotic painkillers. Numerous occurrences of leaky patches injected lethal doses of the drug, leading to death.


Viapro 375 mg capsules were recalled after discovering it contained an undeclared ingredient that could lower blood pressure to potentially dangerous levels.


Adderall is used to treat ADHD and increases the risk of heart attacks, high blood pressure and additional cardiovascular complications that could lead to sudden death;


Trasylol is used during cardiopulmonary bypass to prevent blood loss and inhibit inflammation. Its use severely increases the risk of heart attack and failure and stroke; and


Gadolinium (Gadolinium based MRI contrast agents used during magnetic resonance imaging (MRI)) have shown some rare but serious debilitating, possibly fatal conditions caused by this product's use. There are five different contrast agents, but the warning given by the FDA is on all of them.


Drospirenone (Contained in some birth control pills made by Bayer.) Carrying the brand name Yaz, this medication may lead to a greater risk of dangerous blood clots. After reviewing the medical histories of more than 800,000 women taking different birth control pills between 2001 and 2007, the FDA found that women taking Yaz had a 75 percent greater chance of experiencing blood clots than women taking older birth control drugs.
If you or a loved one has been affected by a pharmaceutical drug side effect, you may have a personal injury claim. The Chicago lawyers at Kreisman Law Offices have more than 40 years of trial experience, trying personal injury cases related to pharmaceutical errors and harmful pharmaceutical drugs. Please call us 24 hours a day at 312.346.0045 or toll free 800.583.8002 for a free and immediate consultation or complete a
contact form online
.