Commercial Litigation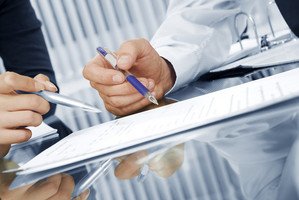 Kreisman Law Offices has been handling commercial litigation matters for businesses, small and large, for more than 40 years. Its experience in representing parties in complex litigation is well-known. This includes cases involving lawsuits brought by companies, partnerships and individuals against other companies, partnerships or individuals. Kreisman Law Offices has handled successfully cases in state and federal district courts around Illinois and beyond.
Some of our cases have involved shareholder disputes. The dispute may have to do with the role of an individual shareholder, officer and/or director of a corporation, limited liability company and partnership. In some cases, the claim is over the flow of funds from the corporation to a controlling shareholder who may have been receiving unauthorized payments. In another setting a majority of shareholders seek to freeze out minority shareholders from operating the corporation. In those cases generally equitable relief is sought for immediate orders in chancery court.
Lawsuits arise after a shareholder of the privately held corporation suddenly dies without a provision in the corporation's incorporation papers or bylaws on how to deal with this event with the other shareholders and now an estate. It makes for some difficult outcomes that too often brings down the company altogether. Corporate planning is critically important in the formation of the business.
Real estate developers many times organize different entities for each of the successive development projects. These companies may have different forms of financing in place for each separate company or entity. In some of our cases, it has come to pass that the client, whether an individual or another entity, has invested in a real estate development company by means of buying limited liability interests in the company or enterprise. Personal guaranties are regularly required if money is lent to the company. As happens from time to time, disputes arise over repayment of loans or payment of owned interests in these enterprises when the deals are closed. In such settings lawsuits are filed for the collection of the monies due. Disputes over the amount of interest as calculated arise when loans are rolled over or partial payments have been made along the way.
In addition we have assisted clients in disputes over proprietary interests in companies such as developed websites, marketing strategies, protected customer lists and even telephone numbers. In one case, a shareholder was frozen out of operations and the other shareholder literally held the keys to the website and telephone. A lawsuit seeking injunctive relief was filed for a temporary restraining order and other relief.
Kreisman Law Offices has handled litigation involving an employee termination under the terms of an employment contract for example. In one case, the employee was working under a commission agreement, yet on termination commissions due and owing was not paid. That case was resolved by a binding arbitration. Our client received all past due commissions as ordered in the arbitrator's finding.
It is essential to have experienced trial lawyers to handle commercial matters in a cost-effective manner. Robert Kreisman of Kreisman Law Offices has been recognized for his work with large and small businesses and his courtroom successes. He has worked on many commercial matters securing fair and just resolutions as well as jury verdicts.
Robert Kreisman has been recognized with the highest rating by Martindale-Hubbell as well as named an Illinois Super Lawyer by his peers.
Kreisman Law Offices is available to advise businesses, small and large, regarding business torts, including breach of fiduciary duty, contract breaches, copyright and licensing laws, fraud and misrepresentation and other complex litigation issues.
Kreisman Law Offices is experienced in handling shareholder lawsuits, claims against savings and loans, bank and other financial institutions as well as partnership conflicts.
Kreisman Law Offices has over 40 years of experience in commercial litigation. Call our offices in Chicago for a free consultation at 800.583.8002 or 312.346.0045 or contact us at bob@robertkreisman.com or fill out a contact form online to learn more and schedule a free consultation.