Chicago Product Liability Lawyer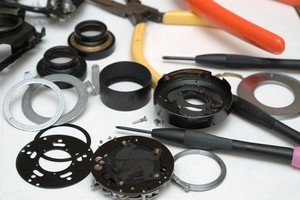 Illinois product liability law allows individuals to recover damages for injuries sustained due to a defective product. For example, assume you work at a Chicago manufacturing plant. One day, while attempting to free a jammed machine part, the machine starts running without warning and severely injures you as a result. This injury leaves you permanently disabled and unable to return to your former job. Under Illinois law, you may have a product defect case against the machine's manufacturer for failure to warn, a design defect, mechanical defect or strict tort liability.
Product liability applies to more than just manufacturing products. It can involve virtually any product from an instrument, machine, motor vehicle, truck, tire or other consumer product used either in the home or at work, including medical devices and medical products. The only condition is that you must be using the product for its intended purpose.
Last year, consumer products injured more than 33 million people in the United States. Due to the complex and technical nature of product liability law, you must seek the best legal representation. Kreisman Law Offices has more than 40 years of trial experience in Chicago. We have tried product liability and product defect cases before Illinois juries. With our team of experts, we will review the facts of your injury and determine which parties are responsible and should pay for your injuries.
Product liability law seeks to compensate persons who were harmed by defective products. It also motivates equipment and machine manufacturers to produce safer products and instruments with clearer warnings, instructions and safety mechanisms. Illinois product liability law covers motor vehicles, trucks, machinery, construction equipment and other consumer products, including medical devices. The Consumer Product Safety Commission estimates that unsafe products, including toys, cause about 28,000 deaths each year in the United States.
If you are injured in Cook County because of what you believe to be a defect in the instrument that you were using or were near, please call Kreisman Law Offices 24 hours a day at 312.346.0045 or 800.583.8002 for a free consultation or complete a contact form online. We will be honored to represent your interest and seek justice for you and your family.