Misdiagnosis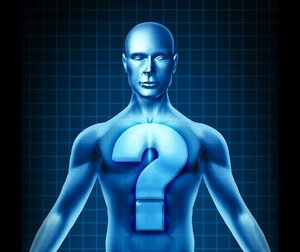 Studies of autopsies have shown that doctors misdiagnose fatal illnesses about 20 percent of the time. What that means is that millions of patients are being treated every year for the wrong disease or illness.
Moreover, the misdiagnosis rate has not changed since the 1930s. Indeed, the Journal of the American Medical Association concluded in a study that there had been no improvement in the nation's misdiagnosis rate.
As the New York Times recently noted, the United States is the richest country in the world; one-seventh of our economy is devoted to health care. And still, misdiagnosis is killing thousands of Americans every year.
Often misdiagnosis is caused by doctor error. There are more than 20,000 human diseases, yet many doctors know and are able to diagnose only the most common. Unfortunately, doctors are often in a rush. Many of us visiting a doctor know that he or she has only 15 minutes or so to talk to us and make a diagnosis. When faced with a rare disease or condition, the doctor may make an error. It is important to realize that a general practitioner is knowledgeable when it comes to common diseases, but not in rare cases in which a medical specialist would do a better job at diagnosing an illness.
Some doctors will avoid tests because they assume that you don't want to pay the extra fees for the tests. If there is a rare condition, a doctor might decide it is not worthwhile to test a patient for it. Some doctors won't even suggest further testing.
Sometimes errors can be caused by lab or pathology tests that are misread or incorrectly analyzed. The medical tests that are used to confirm or rule out diagnoses can also sometimes fail. These are useful diagnostic tools, but they are not perfect.
And there is human error. For example, samples can get contaminated or mixed up. In other instances, the test procedure is completed improperly.
Most often misdiagnosis occurs in the emergency department of a hospital or clinic or in the hospital or clinic itself. Many of these misdiagnosed patient cases arise from patients who have been assigned to intensive care units.
A newly diagnosed patient should act as his or her own advocate by asking questions. If the patient is unable to do so, the next of kin or a close friend should take on this role. Obviously the correct diagnosis is paramount in health care.
One of the ways to confirm a diagnosis is to seek out an opinion from another physician specialist. Although that may require additional time and cost, it would likely reduce the occurrences of misdiagnosis.
Many times the opportunity for a second opinion is not available. The most obvious setting is when a patient is rushed to an emergency department for treatment of a severe medical condition.
Misdiagnosis leading to injury or death is devastating. It is imperative that you have experienced lawyers on your side. With over 40 years of experience in handling medical misdiagnosis cases, the Chicago medical malpractice lawyers at Kreisman Law Offices have the know-how and resources to aggressively handle your misdiagnosis claim and obtain justice for you and your family. Contact our Chicago office at 312.346.0045 or 800.583.8002 for an immediate free consultation, or fill out our contact form.