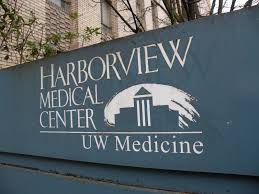 John Pluard, 51, fell from an attic and landed on a concrete surface 14 feet below, fracturing his leg and left elbow. Pluard was admitted to Harborview Medical Center where he underwent leg surgery to repair his fractured leg, but not to his arm.
After the surgery, Pluard reported increased pain in his left arm for which he was given morphine. Almost seven hours later, an orthopedic surgeon examined him. The doctor increased his morphine dose and saw him again the next morning. Pluard later lost most of his neuromotor functioning in his hand.  Despite emergency surgery, he does not have a functioning left hand.
Pluard had worked as a carpenter earning about $46,500 per year and has not been able to return to work. He and his wife sued the hospital, maintaining that it chose not to timely diagnose and treat compartment syndrome, which was the source and cause of his arm injury. The jury entered their verdict in favor of both Pluard and his wife for $1.58 million.