Medical Devices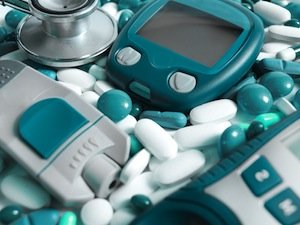 Each year billions of dollars are spent on creating and manufacturing medical devices. The rapid growth of this industry has enabled numerous Americans from Chicago to San Francisco to improve their health and quality of life. But what happens when the medical device you rely on is defective? The results can be devastating and even result in death.
Medical device failures can arise from any type of medical device being used, from a pacemaker, stent, heart implants, hip replacement implants, knee replacement implants or home dialysis machines, like those made by Baxter Healthcare. Below are some devices that have recently been recalled by theirs manufacturers:
Guidant Corp. pacemaker and defibrillator
Medtronic implantable infusion pumps (Neuromodulation SynchroMed EL, SynchroMed II, and IsoMed)
Boston Scientific NexStent Monorial, Carotid Stent and Delivery System
Sunrise Medical Quickie Power Wheelchairs
Medical devices by definition refer to any device used by a medical provider to treat an illness, injury or disease. Defective device litigation takes place when a patient is injured by product used in the medical profession. A lawsuit related to such a defect can take the form of a defectively manufactured medical device, a medical device made with a defect in design or a medical device that is marketed without the appropriate warnings.
A medical device that is manufactured defectively may have been caused because the product was damaged when delivered, was defective when it left the maker or the product was damaged before its use at the hospital or clinic.
Medical devices could be safely made, but the design of the product is dangerous and defective that causes serious injuries or death to patients exposed to the product. Some of these products may remain in market for a long time before it becomes known that their use has been associated with repeated injuries. Usually these design defects are known to break down when in use. An example may be a metallic based hip implant that after a time exposes the patient to serious infections or metallosis, a dangerous blood disorder that occurs because the patient's metal-based implant breaks down and contaminates the blood system.
Defectively marketed medical devices refer to the lack of warnings that should have been accompanying the product on delivery. Doctors, hospitals, clinics and other medical assistants must be warned of the potential dangers of any medical device. Without the appropriate warnings the manufacturer and marketers of a defective medical device will be held responsible for injuries and deaths of patients who have suffered as a result.
The defendants in any medical device defect case are many and varied. The manufacturer, marketers, distributors, testing laboratories, medical sales representatives, the doctors, hospitals and clinics as well as the retail end seller may all be liable or responsible for the injury or death of a patient who has been exposed to a defective and dangerous medical device. Sometimes a doctor and hospital may be liable for medical negligence when they knew or should have known that the product they introduced to the patient was unreasonably dangerous for the intended use and that other safer and well-tested medical device products were available as adequate and safe alternatives to the product the doctor or hospital used instead that caused injury or death to the patient.
Some medical device lawsuits take the form of a class action in that many patients have been similarly injured by same defective medical device. When there are many similarly injured patients by the same medical device, lawsuits in state and federal court will be filed around the country. In federal cases there may arise for consolidating cases for purposes of discovery in a multi-district litigation setting; also referred to as MDL. In this way, since the defendants are the same in many cases, the discovery done would suffice for all of the many pending lawsuits. It's a way of streamlining the discovery process.
If you or someone you love, has been seriously injured or died because of a defective medical device, you may be entitled to compensation from the company who manufactured this product as well as from the sales companies, end sellers, doctors or even hospitals who introduced the dangerous product.
Kreisman Law Offices, located in the heart of Chicago's Loop, has been helping individuals receive justice because of injury or death by defective medical devices for over 40 years. Our personal injury attorneys assist individuals who have been injured by defective medical devices such as pacemakers, defibrillators, defective stents, pharmaceutical products and many other medical devices causing infections and death. These products could be the Bair Hugger Therapy used in orthopedic surgery, the Morcellator device, or it could be a defective or dangerous drug such as Zoloft, Topamax, Xarelto, Meridia, Paxil, Hydroxycut, Yas/Yazmine, or Propecia.
If you would like to speak to attorney Robert Kreisman regarding health problems caused by a defective device like an implanted pacemaker, defibrillator or other medical devices, please do not hesitate to call us 24 hours a day at 312.346.0045 or toll free 800.583.8002 for a free and immediate consultation, or complete a contact form online.