Cerebral Palsy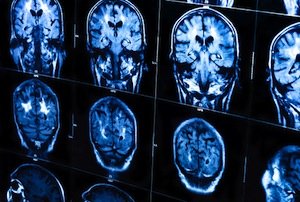 Cerebral palsy is a group of disorders that involve the brain and central nervous system. Cerebral refers to the brain while palsy refers to partial or full paralysis of some muscles. Patients diagnosed with cerebral palsy often have difficulties with learning, seeing, thinking, hearing and speaking and they often experience seizures or tremors. The problems in these areas vary in severity.
The diagnosis of cerebral palsy is devastating to parents whose children are born with this developmental disability. Often, symptoms of cerebral palsy are not correctly identified by doctors during a mother's pregnancy. In other cases, mistakes are made in the delivery room by doctors or nurses. At Kreisman Law Offices, we have extensive experience working with individuals who have family members diagnosed with cerebral palsy. We know that brain injury can be life altering. It is imperative that you have experienced lawyers on your side.
Nearly two children out of every 1,000 born in the United States have some type of cerebral palsy. At least 5,000 infants and toddlers and 1,200–1,500 preschoolers are diagnosed with cerebral palsy in the U.S. each year. About 500,000 people have some degree of cerebral palsy in the U.S.
Increasingly, doctors believe that cerebral palsy is caused by brain injury or infections during the first six months of pregnancy. The problems with a baby's brain may have been caused by the pregnant mother catching an infection, such as rubella (commonly known as German measles). Also, the mother may have had very low blood pressure, or she may have given birth too early.
Any abnormality in brain development during the first six months of pregnancy may cause cerebral palsy. Abnormal brain development can be caused by some infections, such as a parasitic infection, herpes and other herpes-like viruses. Also, if the baby had a blood clot in the placenta that blocked the flow of blood, there is a possibility of cerebral palsy.
Babies sometimes experience oxygen deprivation to their brains during gestation or birth. If this is prolonged, they may develop cerebral palsy. Deprivation of oxygen is known as hypoxia. It can be caused by umbilical cord prolapse, cord occlusion or other trauma. Birth asphyxia may occur during a prolonged labor, breech delivery and maternal sedation in premature infants. It is essential that babies, especially at-risk babies, be closely monitored during the birth process to determine that they have received adequate oxygen to their brains.
If there are certain factors present, a baby has a higher chance of developing cerebral palsy. These include:
A pelvic inflammatory infection in the mother.
Pre-eclampsia that is left untreated.
An emergency cesarean section.
A prolonged second stage of labor.
Vacuum extraction during delivery.
Heart anomalies in the baby.
Low birth-weight baby.
Bleeding in the brain.
Meningitis or encephalitis.
Severe jaundice.
One factor that influences the development of cerebral palsy is mistakes made by health care professionals during childbirth or delivery. Errors are also sometimes made in diagnosis while the mother is pregnant. Studies have shown that the use of the electronic fetal heart rate monitor during labor and delivery has not decreased the rate of cerebral palsy. This is because of the many mistakes made by health professionals during the birth process.
The baby who is diagnosed with cerebral palsy usually exhibits the following physical characteristics:
Poor coordination and balance.
Late walking, crawling and speaking.
Abnormal muscle tone and inability to sit up straight or walk.
Problems swallowing and difficulty feeding and sucking.
Overdeveloped or underdeveloped muscles (stiff or floppy movements).
Hearing problems.
Limitations with eyesight.
Lacks bladder and bowel control.
Limited range of motion.
With over 40 years of handling cerebral palsy and brain injury cases, Kreisman Law Offices has the know-how and resources to aggressively handle your brain injury claim and obtain justice for you and your child. Contact our offices at 312.346.0045 or 800.583.8002 for an immediate free consultation, or fill out a contact form.