Federal Employers' Liability Act (FELA)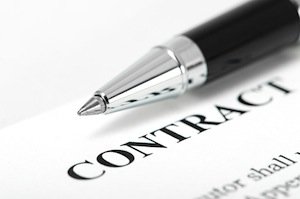 If you are an Illinois railroad employee who is injured at work then you are protected by federal statute under the Federal Employers' Liability Act (FELA). While an Illinois workers' compensation claim provides prompt relief for the injury regardless of fault, an FELA claim requires the injured worker to prove that his or her injury was caused at least in part by negligence by the railroad.
Under the FELA a work injury could be caused by anything from an accident, trauma resulting from repetitive work duties, or exposure to toxins or noise in the work environment. The FELA covers all railroad employees, including brakeman, flagmen, engineers, conductors, maintenance of way workers, yardmasters, and other laborers. As a railroad employee you may bring a direct action against the railroad for compensation for injuries, lost time from work, pain and suffering, disfigurement, loss of normal life.
If you have suffered an injury it is important to remember that your employee (the railroad) is aware that you could file an FELA claim against it. Its supervisors and employees have been trained to gather data that could be used against you. To protect yourself you should:
Obtain the best medical care available. Getting help for your injury is your top priority.


The railroad will have you complete an accident report. However, you are not required to do so until you are in sound mind and body. If you are in shock or impaired after the injury then you should not complete the report until you are in sound condition.


Avoid any statement, written or taped, to a railroad representative. This could be used against you in court.


Keep a written record of anyone who witnessed the accident or is aware of the circumstances.


Keep a detailed record of the circumstances surrounding the accident, your injuries, the care you receive, and the ways this injury has affected your life.


Contact an attorney who can help you protect yourself and ensure that you receive proper compensation for your injury.
If you are a railroad employee that has been injured at work you need a top quality lawyer to represent you. With more than 40 years of trial experience Kreisman Law Offices is very capable with handling train employees' FELA claims and obtaining the best results for you. Robert D. Kreisman has presented to trial lawyers all over the country on handling complicated trial cases and is recognized as one of the top trial lawyers in Chicago.
If you have been injured at work and are interested in pursuing a FELA claim call Kreisman Law Offices at 312.346.0045 or 800.583.8002 for a free and immediate consultation regarding your claim, or fill out a contact form online.