Transplant Errors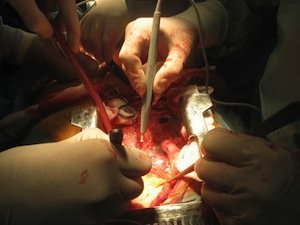 In August 2011, a kidney transplant operation at the University of Toledo Medical Center went terribly wrong. A healthy kidney, donated by an Ohio man and intended for his sister, was mistakenly thrown into a can of medical waste by one of the health care professionals on duty. The surgery never took place, and the intended recipient did not receive the healthy kidney.
Two nurses involved in the surgery were suspended with pay pending the results of an investigation. The UTMC kidney donor program was suspended after the incident.
This operating room error is tragic, but mistakes like this one are becoming more common as transplants of kidneys, lungs, hearts and other organs are increasingly being performed in hospitals around the nation. Kidneys are the most commonly transplanted organs. There were 16,816 kidney transplants performed in the United States in 2011 from live donors and from people who consented to organ donation through state registries.
At this point, there is no official organization to monitor kidney, liver and heart transplants in a safe and healthy way. Organ transplants save lives, but in the event of substandard organs or diseased organs, the opportunity to survive organ transplantation is diminished or taken away.
Robert Kreisman has served on the faculty of many law seminars in Chicago and the United States that teach trial lawyers how to successfully handle organ transplantation medical malpractice cases. The lawyers at Kreisman Law Offices are experienced in handling complex medical malpractice cases.
Infection is a common medical error associated with organ transplant. Consider the case of a Chicago man who was infected with HIV and Hepatitis C after an organ transplant. Or the case of a 15-year-old Illinois boy who was infected with bacterial meningitis after receiving a kidney transplant. Because this boy's new kidney came from his parent, the bacteria could have been transmitted only by the medical team involved with the organ. In both cases the transplant would have been successful if the medical practitioners had exercised more care when handling the organ.
In yet another reported Illinois case, a Chicago man died after receiving a new heart that was so badly diseased that this man had little or no chance to survive. Doctors later admitted that he would have been better off if they left his original heart in his body. Again, this is a case of poor monitoring by the medical staff. There is no excuse for such blatant inattention to detail when lives are on the line.
Transplant recipients should be able to receive healthy organs without worrying about substandard and diseased organs. In many cases recipients are desperate for the organ transplantation, without which they face death. For them, organ transplantation should be a positive solution, not a negative outcome based on medical error.
If you or a loved one has been affected by medical malpractice organ transplantation, you might have a medical claim. With more than 36 years of trial experience in organ transplantation medical malpractice, Kreisman Law Offices can help you obtain the justice you deserve.
Please call us 24 hours a day at (312) 346-0045 or toll free (800) 583-8002 for a free and immediate consultation, or fill out a contact form online.