T-Bone Auto Accidents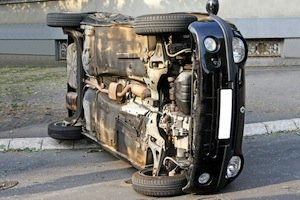 T-Bone auto crashes happen when least expected. These accidents occur when a driver of a motor vehicle strikes another from the side. They are common occurrences at intersections controlled either by stop signs or stop lights. Most times in T-Bone crashes, there are differing stories by drivers and witnesses about how the crash took place. Sometimes even the police are not able to determine the cause or fault.
Kreisman Law Offices has over 35 years of experience vigorously representing individuals and families who have been injured in T-Bone crashes and other automobile and truck crashes. It is important to contact Kreisman Law Offices as soon as you can to preserve and gather evidence. Call our offices in Chicago for a free consultation at 800-583-8002 or 312-346-0045 or contact us at bob@robertkreisman.com or fill out a contact form online to learn more and schedule a free consultation.
Kreisman Law Offices is handling personal injury, medical malpractice, birth injuries and wrongful death matters throughout Cook County, Chicago and surrounding areas.